YBT Heat & colour coded event
Near: Shefford
This colour coded event will also be a qualifier match for the 2020 Yvette Baker Shield and Trophy competitions for teams of junior orienteers.

Online pre-entry is available until 4th March 2020.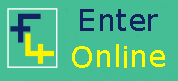 Results are in from the East Anglian Urban League (see here). Congratulations to Fiona Llewellyn-Beard, Emma Jarrett, Sue Hartley, Ursula Oxburgh and Iain Stemp for winning their classes.
Presentation of mementoes to class winners will take place at the SOS event at Writtle Forest on February 2 at 1pm.
Congratulations to the following, who each came top in their respective classes (full results here):
Kate Jarrett (W10), Alex Wetherill (M16), Tom Beskeen (M35), Emma Jarrett (W40), Stephen Borrill (M45), Dil Wetherill (M55), Sue Hartley (W60), Noreen Ives (W65), and Seonaid Dudley (W80).

Training includes a few woodland areas as well as a number of central Cambridge ones this term:
Click on training nights for more information.

All 6 qualifying events for 2019 have now taken place and the results have been used to compute the final version of scores for WAGAL, our club league.
You can see the results on the WAGAL scoreboard.

WAOC turned up in force at Pippingford Park on Sunday 20th October, to compete in the Final of the CompassSport Trophy, with a team of 57 entered to run for the club.

Congratulations to Ursula, who was the winner in her category at the 2019 British Sprint Championships, held on the Loughborough University campus on 14th September. Also to Sue Hartley who was 5th in the W60 'A' Final. Full results can be found here.

Very many congratulations to the WAOC Juniors, Alex, Oskar, Hebe and Tiago who travelled down to Ashdown Forest in East Sussex on Saturday 7 September to take part in the national 2019 Peter Palmer Relay Competition for Junior Orienteers.
And, as in uffish thought he stood,
The Jabberwock, with eyes of flame,
Came whiffling through the tulgey wood,
And burbled as it came!