SEOUL, EAUL
Near: Royston
Urban orienteering event, together with parkland courses on Therfield Heath for juniors and inexperienced runners. This event is part of the 2019 South East Orienteering Urban League (SEOUL).

Online entry is now open: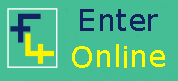 Click here for Flyer.
The Wagal Scoreboard for 2019 is now up and running with points awarded for the Bush Heath event on 3rd February. The next WAGAL event is at Royston and Therfield Heath on 10th March. Best 4 scores count out of 6 events this year.

What's WAGAL? Find out here.
If you would like to attend the Junior morning training or Senior afternoon training, please sign up by Sunday 17th February
New for 2019 - The East Anglian Region is setting up an urban league. This will work in a similar way to the EA League which generally involves cross country orienteering events.

The winners of the 2018 East Anglian League received their trophies at Bush Heath yesterday. Photos of those present to receive their trophies can be found below (Peter was both the giver and a receiver!).
Here is a link to the EAOA junior squad website, which now has videos from the 2018 Laganlia summer training camp in Scotland, and a report from Barney, an East Anglian junior who took part.

WAOC Juniors running Yellow courses and upwards have the opportunity to train with the East Anglian Junior Squad and Juniors from TVOC at Maulden forest.

Action required: Please email training @ waoc.org.uk by Sunday 17th Februaryth February if you would like your child or children to attend
WAOC Seniors training session joint with TVOC.

Action required: Please email training @ waoc.org.uk by Sunday 17th February if you would to attend.
And, as in uffish thought he stood,
The Jabberwock, with eyes of flame,
Came whiffling through the tulgey wood,
And burbled as it came!