Near: Mildenhall, Suffolk
Final details now available.
This is an East Anglian League event.
On-line entries are now open via Fabian4 until 30th January.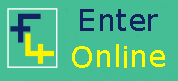 Training restarts at Astronomy and Madingley Rise this Thursday (17th January 2019) before continuing on Wednesdays.

Click on training nights for more information.
Last year, Sport England worked with South London Orienteers in a project to help teenagers develop their orienteering skills. As part of this project, a series of eight short videos have been produced presented by athletes from the GB Orienteering team.
Alex Wetherill, our Junior Team Captain, has been selected to run for England in the Interland International orienteering competition to be held in Ardennes in France, in March 2019.

Congratulations to the following club members who topped the league tables for their age class in the East Anglian League.
| | | | |
| --- | --- | --- | --- |
| M21 | Tom Beskeen | W60 | Janet Cronk |
| M45 | Stephen Borrill | W65 | Noreen Ives |
| M50 | Dil Wetherill | | |
| M60 | Peter Woods | | |
Full results can be found here. It has not yet been announced when the prize giving will be.
The Wagal Scoreboard for 2018 is now final, with points awarded for the Rowney Warren event on 25th November now included.
The WAGAL Champions for 2018 are:
| | | |
| --- | --- | --- |
| | Male | Female |
| Junior class | Sam Hague | Jemima Borrill |
| Senior class | Lorant Farkas | Helen Bickle |
| Veteran class | Dil Wetherill | Camilla Darwin |
| Supervet class | Mike Bickle | Janet Cronk |
Congratulations to all winners!

What's WAGAL? Find out here.
At our ParkO event at Wandlebury on 10th November, we were finally able to present our nominated charity, Headway Cambridgeshire, with the proceeds from our St Neots sprint event held earlier in the year.


We are now issuing a monthly newsletter by email, giving a list of upcoming WAOC events and activities, with brief details of other events in the region and nationally, as well as a summary of recent news items from the website. This is distinct from our award winning club magazine, JabberWAOC. You do not have to be a member to sign up to receive the newsletter. If you wish to be added to the recipient list (which is not shared or used for any other purpose) just send us an email with "subscribe" in the title.

And, as in uffish thought he stood,
The Jabberwock, with eyes of flame,
Came whiffling through the tulgey wood,
And burbled as it came!