Yvette Baker Trophy and Shield
Near: Dersingham
The Finals for the 2019 Yvette Baker Trophy and Shield competitions for Junior orienteers will be held in Sandringham Country Park on 7th July.
The Event Programme is now available (last updated 9th June).

In addition to the Competition courses, colour-coded courses from White to Blue will be available.
On-line entries are now open through Fabian4: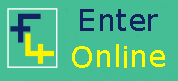 Go to the JabberWAOC page to download latest issue giving details of WAOC members taking part in recent events near and further afield with JK maps, some reminiscences and all your favourite articles. Check out future events.

Congratulations to Duncan Coombs, who achieved a podium place and won a Bronze Medal competing as an M21 Elite at the British Long Distance Championships which took place in Kilnsey in the Yorkshire Dales on May 5th.
There is a short article on the British Orienteering website, written by Tim Herod, about his experience helping at a recent Park-O event. You can read the article here:

A fantastic turnout and some good performances from all the WAOC Juniors at Hockley Woods on 31 March 2019 means that WAOC are through to the Yvette Baker Trophy Final for the first time for a number of years.

A number of club members enjoyed taking part in the 2019 Midland Championships at Brown Clee Hill, Shropshire on Sunday 26 May. But it was only the WAOC Juniors who were able to successfully navigate their challenging courses well enough to win the W12 and M16 Midlands Championship Trophies. Congratulations to both of them.

Congratulations to Andrew, who was the highest scoring GB competitor in the TempO at the JK this year, at his first attempt, and was also well placed in the PreO.
We are delighted to reveal that WAOC has been awarded a substantial grant by Sport England, to develop our Park-O series, aimed at introducing youngsters (and their parents) to the sport.

And, as in uffish thought he stood,
The Jabberwock, with eyes of flame,
Came whiffling through the tulgey wood,
And burbled as it came!