Near: Cambourne
Level of event: Local
Type of event: Race, Urban
Results
Report
Planner's comments
Thank you for braving the very autumnal day for a run around Cambourne. The nature of the area means that there is very little detailed navigation required so I had to try and create different challenges as best I could. I tried to create as many route choice options as was practical which reports on the day suggest had the desired effect. The longer courses started with a very long leg which hopefully meant runners had to assess the general layout of the map very quickly or loose time. Apologies to the early finishers who were slightly confused by the lack of kites on the finish controls but given their visibility and the banners I hope this didn't cost anyone much time.

Ian Smith (WAOC)
Organiser's comments
Orienteering has had to adapt, like much else, to the current circumstances, but we did not expect to become an aquatic sport. We were very pleased that so many of you were not deterred by the rain and turned up to enjoy the event, and we appreciate your positive comments at download. I realise some Green and Blue finishers were confused by the fact that there was a more prominent finish banner at the second finish. We had to bring our old hand-made twentieth-century (and rather horizontal) finish banner back into service for this event, and I thought I had placed it where it would be easily seen. If I'd put them up the other way round we may have risked confusing juniors heading for their finish, so I hope you will forgive this.
I am extremely grateful to all who helped on the day, including Hazel Bickle and Peter Allen who marshalled a road crossing which was a lot busier than expected - traffic was much much lighter during earlier visits.
I'd also like to thank South Cambs District Council for permission to use their car park and positive attitude in helping us to stage this event.
Peter Woods (WAOC)
Pre Event Info
Location Info
Postcode: CB23 6EA *
Lat,Lng: 52.22226,-0.07797
Grid Ref:
* Postcodes are not very precise in some areas, so don't rely on them for an exact location.
UPDATE 27 Sept: Important information: Start Lane Notices
UPDATE 25 Sept: Final Details now available
UPDATE 24 Sept: Control Descriptions now available to download.
Cambourne provides a good mix of quiet residential roads with runnable cut-throughs, with a network of paths over open land.

Pre-entry only, using Fabian4. Entries are now closed as we have reached our capacity of 120 entrants. The start list is on display on the Fabian4 site.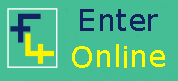 When you enter, you can self-allocate a 15-minute start block time, subject to availability. We are currently allowing 15 entries per start block in line with latest BO guidelines.

Directions / Parking
Head for Cambourne Business Park.  Best Postcode for SatNav is CB23 6EA.
The guided bus (Citi-4) operates between Cambridge and Cambourne.  There is a bus stop on Cambourne road close to the Business Park.  According to Stagecoach website (checked 13 August) this service is operating hourly, the first bus leaving Emmanuel Street Cambridge at 9:10 am.  Please check before you travel if you intend to use this service.

Please take care when approaching the parking area and give way to orienteers on foot and other pedestrians.

Course Information
A range of colour-coded courses will be on offer from White to Blue.   Please note that the technical difficulty of the longer courses will be limited by the nature of the terrain. 

Controls will be set up in SIAC beacon mode, allowing non-contact punching for those with SIAC dibbers.
| | | | |
| --- | --- | --- | --- |
| Course | Difficulty | Length | Controls |
| White | very easy | 1.6 km | 10 |
| Yellow | easy | 2.5 km | 16 |
| Orange | moderate | 3.3 km | 17 |
| Light Green | harder | 3.6 km | 11 |
| Short Green | hard | 3.5 km | 10 |
| Green | hard | 5.0 km | 12 |
| Blue | hard | 7.2 km | 18 |
The Yellow and Orange courses have more controls than is typical. This is because they include a timed-out road crossing that is used on outward and return parts of the course.
Please note that courses from Light Green to Blue are limited to entrants aged 17 and older due to the urban nature of the courses.

Entry Details
Please note that overall numbers of entrants may be limited in order to comply with coronavirus guidelines.
Entries will close at 11:59 pm on 27th September, or earlier if the event becomes full.

Entry fees

| | |
| --- | --- |
| Seniors (BOF members) | £6 |
| Seniors (non BOF)/ Group | £8 |
| Juniors /Students | £3 |
| SI Card hire | £1 |
Registration and Start Times
You must register in advance for this event: Pre-entries only, no entry on the day. This is so that we can ensure start times are spread out in compliance with coronavirus distancing guidelines.
On-line entry is Closed as the event is full.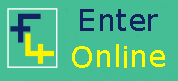 Starts will operate from 10:30 - 12:30. When you enter, you can select your own 15-minute start window, subject to availability.

Dibber collection / enquiries will be open from 10:00 to 12:00.
Please try to arrive in time to start in your allocated start block period, and take note of the code of conduct issued by British Orienteering.

Terrain and map details
Maps are A4 size, pre-printed with courses, and printed on waterproof paper.   White and Yellow courses are at scale 1:7,500.   All other course maps are at a scale of 1:10,000.
White course is kept clear of roads.   Yellow and Orange courses include a timed-out road crossing which will be marshalled for the benefit of junior participants.  Apart from this, Yellow and Orange courses avoid roads.  

Course from Light Green and upwards will involve crossing roads.  The roads are generally very quiet, but require due care and road sense when crossing, and we have decided not to accept entries for juniors under 17 on these courses.   These courses do not direct runners to any mandatory of marshalled crossing points and there are no time-outs.  

Terrain for courses Light Green and upwards will be a combination of open land with path network, and quiet residential areas with a tree-like network of roads with cut-through paths.
Control Descriptions
We will NOT be providing loose control descriptions at the event, but you can print your own at home beforehand. The following are links to PDF versions of the control description sheets:
White, Yellow & Orange
Light Green to Blue
Dog restrictions
Dogs must be on leads at all times in the parking/assembly/finish area, and if taken on courses.
Toilets

Portable toilets will be provided.

COVID-19
People should NOT attend any this or any orienteering event:
If they are unwell with a cough, fever or other respiratory symptoms.
If they have been in close contact with a suspected or confirmed case of COVID-19 until they have completed the prescribed quarantine period, even if they are completely symptom free.
If they have returned from any overseas country until they have completed the self-quarantine period for 14 days, even if they are symptom free.
If they are undergoing COVID-19 testing, until they have received negative results and are symptom free.
If they have been advised to stay at home by a health professional.
If you have been asked to isolate by NHS Test and Trace because you are a contact of a known COVID-19 case, do not exercise outside your own home or garden and do not exercise with others.

We also advise competitors who fit within the higher at-risk groups to take particular care and/or make decisions on attendance with due consideration to the risks associated with COVID-19.
Contacts / Officials
Organiser: Peter Woods entries@waoc.org.uk
Planner: Ian Smith