Near: Cambourne
Level of event: Local
Type of event: Race, Urban
Location Info
Postcode: CB23 6EA *
Lat,Lng: 52.22226,-0.07797
Grid Ref:
* Postcodes are not very precise in some areas, so don't rely on them for an exact location.
Cambourne provides a good mix of quiet residential roads with runnable cut-throughs, with a network of paths over open land.

Pre-entry only, using Fabian4. Entries are now open and will close one week before the event.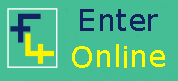 When you enter, you must self-allocate a 15-minute start block time, subject to availability. There will be a limit on the numbers of entrants in each start block, to comply with BO guidelines issued on 13 July 2020.
Directions / Parking
Head for Cambourne Business Park.  Best Postcode for SatNav is CB23 6EA.
Please take care when approaching the parking area and give way to orienteers on foot and other pedestrians.

Course Information
A range of colour-coded courses will be on offer from White to Blue.   Please note that the technical difficulty of the longer courses will be limited by the nature of the terrain. 

| | | | |
| --- | --- | --- | --- |
| Course | Difficulty | Length | Controls |
| White | very easy | 1.0 - 1.5 km | |
| Yellow | easy | 1.5 - 2.0 km | |
| Orange | moderate | 2.5 - 3.0 km | |
| Light Green | harder | ~3.5 km | |
| Short Green | hard | ~ 3 km | |
| Green | hard | ~4.5 km | |
| Blue | hard | ~6 - 7 km | |
Entry Details
Please note that overall numbers of entrants may be limited in order to comply with coronavirus guidelines.
Entries will close at 11:59 pm on 27th September.

Entry fees

| | |
| --- | --- |
| Seniors (BOF members) | £6 |
| Seniors (non BOF)/ Group | £8 |
| Juniors /Students | £3 |
| SI Card hire | £1 |
Registration and Start Times
You must register in advance for this event: Pre-entries only, no entry on the day. This is so that we can ensure start times are spread out in compliance with coronavirus distancing guidelines.
One-line entry will be set up in due course using Fabian4.

Starts will operate from 10:30 am - 12:30
Dibber collection /enquiries will be open from 10:00 am to 12:00.
Please try to arrive in time to start in your allocated start block period, and take note of the code of conduct issued by British Orienteering.

Terrain and map details
Maps are A4 size, scale 1:10,000.  Maps will be pre-printed with courses, and printed on waterproof paper.
All courses except White will include a road crossing which will be marshalled for the benefit of junior participants. Otherwise White, Yellow and Orange courses avoid all roads.  

Terrain for courses Light Green and upwards will be a combination of open land with path network, and quite residential areas with a tree-like network of roads with cut-through paths.   
Course from Light Green and upwards will involve crossing roads (in addition to the marshalled crossing).  The roads are generally very quiet, but require due care and road sense when crossing. 

Dog restrictions
Dogs must be on leads at all times in the parking/assembly/finish area, and if taken on courses.
Toilets

Portable toilets will be provided.

COVID-19
People should NOT attend any this or any orienteering event:
If they are unwell with a cough, fever or other respiratory symptoms.
If they have been in close contact with a suspected or confirmed case of COVID-19 until they have completed the prescribed quarantine period, even if they are completely symptom free.
If they have returned from any overseas country until they have completed the self-quarantine period for 14 days, even if they are symptom free.
If they are undergoing COVID-19 testing, until they have received negative results and are symptom free.
If they have been advised to stay at home by a health professional.
If you have been asked to isolate by NHS Test and Trace because you are a contact of a known COVID-19 case, do not exercise outside your own home or garden and do not exercise with others.

We also advise competitors who fit within the higher at risk groups to take particular care and/or make decisions on attendance with due consideration to the risks associated with COVID-19.
Contacts / Officials
Organiser: Peter Woods entries@waoc.org.uk
Planner: Ian Smith
Important Event Information
Safety and Risk: A risk assessment is carried out by the organiser in advance of each event, but participants take part at their own risk and are responsible for their own safety during the event.
Insurance: Please note that if you have participated in three orienteering events/activities and not joined an orienteering club that is a member of British Orienteering then you are not covered by our public liability insurance.
Privacy:
WAOC process entrant information on the basis of legitimate interest to produce competition results, to provide participation and results information to British Orienteering, and we retain details for a period to meet our insurance requirements. Published results may include (but not limited to) name, any club affiliation, race times and age group. Read our data protection page for further information about how we look after your personal information.
Photography:
We may sometimes publish photographs of event participants in news items or publicity. At events where we have arranged for photography we will advertise this at the event and in advance in the event details.

We aim always to obtain the permissions of parent or responsible adult before we publish any picture showing a junior participant as the main focus. Although we cannot guarantee that an event photographer will not take photographs of any given individual, we will do our best to avoid publishing images of individuals who have told us they do not wish to be photographed.

Read our data protection page
for further information about our policy on photography and use of images.