Near: Cambridge
Level of event: Regional
Type of event: Race
Results
Report
Lost property

One drinks bottle, matte black plastic, branded "vagon life". Contact entries@waoc.org.uk.
Photos
A small set of photos can be found here. Unfortunately, the camera did not arrive until somewhat late in the event.
Organiser's Comments
Thank you for coming to Cambridge for this event and bringing with you an extension to the Indian Summer weather.
I want to apologise to all of you who were affected by the confusion around the late changes to final legs and Finish location. I've organised enough events to know that last minute changes are to be avoided if at all possible and I have re-learned that lesson today. I also need to apologise to the start team, who found themselves with more work to do than expected, including marshalling the finish area for the later part of the event.
Published results exclude final leg times, where some competitors were unfairly affected by the changes around the Finish. Effectively the race stops at the control before entering the finish area. In all courses the run in time to the finish control has been excluded. On courses 4 and 7 the time to the last control has also been excluded.

Despite what therefore might be described (although not topographically) as a downhill finish, at download it was good to hear so many highly favourable comments on the courses that Stephen had planned.
I hope we will see many of you again soon, at the Autumn in Anglia weekend of 9/10 October which we are organising in partnership with SUFFOC, and at CUOC's Cambridge City Race on 30th October.

Peter Woods (WAOC)

Planner's Comments
Originally planned for April 2020, this event has been a long time in the making. Since then, the original assembly and parking area has been knocked down leading to the courses being re-planned from scratch based around North Cambridge Academy at the other end of the map. The Academy then fenced off 80% of their car parking and, to top it all, in moved the travellers. Their numbers were very depleted since the legal papers were served just over a week prior to the event and we hoped the area would be clear in time. In hindsight, I should have been less optimistic and moved the finish and final controls more decisively before the maps went for printing. As Peter says, changing things at the last minute is bad and we compounded matters on Sunday morning by choosing to only knock out one control instead of two (in the belief that this would mean fewer courses would be affected). Unfortunately, this led to some miscommunication whereby when I went to print new start notices that said "Your maps have been amended" while people amended the map, the courses with no control alterations were not actually amended with the updated finish marked as I'd intended. I would therefore like to thank Peter and Roger for analysing the results intently and coming up with a fair solution. As controller, Roger was a joy to work with pairing being laid-back and good-humoured with just the right amount of analytical criticism.

As Peter says, I was heartened by the positive feedback on the remainder of the courses and I hope I did justice to what is a surprisingly complex urban area. It was good to see people travel from far and wide. I particularly liked the new start location right next to the traffic lights on Arbury Road where I'm sure we made a lot of passer-bys curious, especially early on when the start was really buzzing. I would like to thank Caroline Louth for her sterling work on the mapping throughout the planning process. I would also like to thank Jason for helping lay out controls from the early morning with a broken finger.
Stephen Borrill (WAOC)
Controller's Comments

With the proposed finish in the middle of an area taken over by travellers, problems were almost inevitable, unless the site could be cleared in time for the event. Bailiffs were sent in just over a week before the event and most of the caravans departed. But presumably, some agreement was struck and a few caravans and vehicles were still on site on the day of the event.

A warning message was sent to all competitors just before the day, and suitable warning notices were available to read in the start lanes even though not all course maps were individually marked up.

However, competitors could never be fully prepared for what they might encounter when they reached the traveller site. Whatever reaction they had, there were surprisingly large variations in the leg times to controls near the traveller site and for the run in to the finish.

In some cases competitors who had done consistently well throughout the earlier part of their courses, did so badly in legs around the traveller site that they lost position to slower competitors.
To resolve this, it was decided to finish all courses at the control prior to reaching the traveller site and void later legs. I hope this doesn't disappoint too many people, but we felt this was the fairest and most consistent way to resolve the problem.
The remaining travellers did in fact seem very peaceable and it may have been possible to negotiate with them to keep the finish and abandoned control where they were originally intended to be placed. Who knows, they may even have been quite pleased to have some free entertainment!
Roger Moulding (HH)
Pre Event Info
Location Info
Postcode: CB4 2JF *
Lat,Lng: 52.22496,0.12933
Grid Ref:
* Postcodes are not very precise in some areas, so don't rely on them for an exact location.
LATEST NEWS

9th September Entries are now closed.

7th September We have tweaked map numbers upwards, as two courses reached full capacity yesterday. Situation right now (10:00 am) is:
Course 1: 26 maps available, 22 booked, 4 more entries available
Course 2: 28 maps available, 23 booked, 5 more entries available
Course 3: 40 maps available, 32 booked, 8 more entries available
Course 4: 40 maps available, 33 booked, 7 more entries available
Course 5: 20 maps available, 16 booked, 4 more entries available
Course 6: 13 maps available, 8 booked, 5 more entries available
Course 7: 15 maps available, 9 booked, 6 more entries available
6th September There will be no Entries on the day. Closing date for on-line entries has been extended until midnight on Thursday 9th September, but availability of entries will be limited by Map quantities.

5th September Final Details now available.
A chance to orienteer in good quality urban terrain in North Cambridge, an area last used in the 2016 Science City Sprints. This event will be part of the 2021 SEOUL series and the 2021 East Anglian Urban League.
Entries are open via Fabian4.

Directions / Parking
The event centre will be at North Cambridge Academy, Arbury Road, postcode CB4 2JF.
Parking will be available at the academy but may reach capacity.   In this case, either of two nearby public car parks should be used: Arbury Town Park Car Park, and Arbury Court.

Course Information
This event will offer the usual range of urban courses for senior classes, together with junior courses for those aged 16 or younger, and aged 12 or younger.

| | | | | |
| --- | --- | --- | --- | --- |
| Course | Length (see note) | Controls | Men's classes | Women's classes |
| Course 1 | 7.2km | 30 | Men's Open (M16+) | |
| Course 2 | 6.2km | 29 | Men's Veteran (M40+) | Women's Open (W16+) |
| Course 3 | 5.3km | 26 | Men's Super Vet (M55+) | Women's Veteran (W40+) |
| Course 4 | 4.7km | 27 | Men's Ultra Vet (M65+) | Women's Super Vet (W55+) |
| Course 5 | 3.4km | 22 | Men's Hyper Vet (M75+) | Women's Ultra Vet (W65+); Women's Hyper Vet (W75+) |
| Course 6 | 3.3km | 24 | Junior male (M16-) | Junior female (W16-) |
| Course 7 | 1.9km | 23 | Junior male (M12-) | Junior female (W12-) |
Lengths given are "as the crow flies", and so shortest feasible routes will be somewhat longer due to the need to navigate round buildings and other impassable features.

In line with British Orienteering policy, we cannot accept entries for the urban courses 1-5 from juniors younger than age 16 on the day of the event.  Otherwise, anyone may enter any course, but most entrants are expected to enter the course corresponding to their age class, as indicated in the above table.   In order to be competitive in the SEOUL or EAUL leagues you must enter the correct course for your class.
Course controls will be set up in beacon mode, allowing non-contact punching for those with SIAC dibbers.
Entry Details
On-line pre-entry is essential. Although current (July 21) BO guidance for England removes all restrictions on numbers entering and participating, we will not be able to accept entry on the day.

Pre-entry has now closed. A list of entrants with start times can be seen on Fabian4.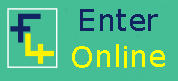 You will be able to self-select your start time when you enter, subject to availability of start slots. On-line entries closed around midnight on Thursday 9th September. Entries on and after 6th are contingent on quantity of course maps available.

Entry fees

| | |
| --- | --- |
| Senior club members volunteering to help on the day | £5 |
| Seniors (BOF members) | £9 |
| Seniors (non BOF)/ Group | £11 |
| Juniors / Students | £3 |
| SI Card hire | £1 |
| SIAC hire | £3 |
Junior fees apply to those aged under 21. Student rate applies to those in full-time education irrespective of age.
Registration and Start Times
Hired dibbers must be collected from enquiries, at the academy.
Start times will be from 10:30 am to 12:30 pm.

There will be a punching start. We will not be calling up or enforcing exact start times. Nevertheless, please try to arrive in time to start at your allocated start time but not too early, to help us avoid congestion at the pre-start.

Please observe the start lane notices, and any verbal advice given by the start officials.

Terrain and map details
Course maps will be 1:4000 scale and will be printed on waterproof paper.  Map size will be A3 for all courses (double-sided on courses 1 and 2).

Urban courses are set in the residential estates of King Hedges, partly overlapping the area used for the Science City Race in 2016, and consisting of predominantly urban terrain with some parkland.  Since road crossings are involved, only those aged 16 or older on the day of the event may run these courses unsupervised.

The area is residential with very limited traffic on Sunday mornings.  Residential roads mostly feed into one road which runs through the middle of the urban course competition area where traffic could be higher.  This road is restricted to 20mph with frequent road markings, but YOU MUST TAKE CARE WHEN CROSSING ALL ROADS.  Urban courses have been planned so that, on legs which cross this road, competitors can choose when to cross as they run alongside the road.  Course 6 uses an underpass to cross this road.
Junior courses are mainly in parks but do involve crossing some very minor roads: Course 7 (MW12-) will need to cross the ends of some small cul-de-sacs and associated parking areas; Course 6 (MW16-) crosses some slightly more significant roads, but nowhere where more than very occasional traffic is expected.  Juniors under 10 years of age must be accompanied by an adult on their course.
Dog restrictions
Not suitable for dogs
Indoor toilets will be available at the academy.
We are grateful to North Cambridge Academy for allowing us to use their facilities for this event.
COVID-19
The event is being planned in line with July 21st BO guidelines relating to Covid19.

Before attending this event, or any other orienteering activity, orienteers, including officials, volunteers and coaches,should self-assess for symptoms of COVID-19. These are:
A high temperature.
A new, continuous cough.
A loss of, or change to, your sense of smell or taste.
If you, or anyone you live with, have one or more of these symptoms you should not attend the event, even if your symptoms are mild. You should follow NHS guidance on testing and self-isolation.

If you have been informed that you need to self-isolate by NHS Test and Trace (or are required to self-isolate in relation to travel), you must do so. You should not leave your isolation location in order to participate in sport and physical activity. You can find more information in the NHS guidance on how to self-isolate.
Contacts / Officials
Organiser: Peter Woods (WAOC) entries@waoc.org.uk
Planner: Stephen Borrill (WAOC)
Controller : Roger Moulding (HH)