Near: Mildenhall
Level of event: Regional
Type of event: Race
Location Info
Postcode: IP28 6AE *
Lat,Lng: 52.34791,0.55057
Grid Ref:
* Postcodes are not very precise in some areas, so don't rely on them for an exact location.
Final details now available to download
This event will use Mildenhall North (a change from the venue originally intended) but the event remains an EA League event and will offer a full range of colour-coded courses.
Online pre-entry is available until 12 February 2020.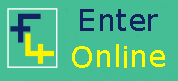 Directions / Parking
From Barton Mills roundabout on A11/A1101/A1065, take A1065 Northwards (signed to Brandon).
After 800m, turn east (right) off the A1065 signed "Household Waste Site".  This road is now a cul-de-sac and is not accessible from the A11.
Longer courses cross this road - Please keep an eye out for orienteers crossing the road as you approach.
Please park where directed on this road and walk on to registration.
Event will be signposted from the Barton Mills roundabout.
Postcode for SatNav: IP28 6AE should take you to the Barton Mills roundabout.
Course Information
Colour-coded courses from White to Brown will be on offer.    Courses to be confirmed but approximate indications are as below.
| | | | |
| --- | --- | --- | --- |
| Course | Difficulty | Controls | Length |
| White | Very easy | | ~1 - 1.5 km |
| Yellow | Easy | | ~2.5 km |
| Orange | Moderate | | ~ 3 km |
| Light Green | Harder | | ~3 - 3.5 km |
| Short Green | Difficult | | ~ 3.5 km |
| Green | Difficult | | ~ 4 - 4.5 km |
| Blue | Difficult | | ~ 6 km |
| Brown | Difficult | | ~ 7 - 8 km |
If you are taking part in the East Anglian League you should enter the course corresponding to your age class:
| Age Classes | Course |
| --- | --- |
| M10, W10 | Yellow |
| M12, W12 | Orange |
| M14, W14 | Light Green |
| M75, W65+ | Short Green |
| M65-70, W16-20, W45-60 | Green |
| M16-20, M45-60, W21-40 | Blue |
| M21-40 | Brown |
Entry Details
Pre-entry is now available using Fabian4, and we encourage you to pre-enter. Entry on the day will be available subject to the number of maps available.

On-line pre-entry
up to 12 February

Entry
On the day
Seniors (BOF members)
£8.00
£10.00
Seniors (non-BOF)
£10.00
£12.00
Juniors (under 21)
£2.00
£2.00
Students
£2.00
£2.00
SI Card hire £1.00
If you are bringing a school party, or other group such as guides, scouts or ATC cadets, please inform the organiser in advance using the Group Entry Form. Please provide this information 7th February. This will avoid long delays at registration and ensure we have enough maps for everyone.
Enquiries to entries@WAOC.org.uk
Registration and Start Times
On-line entry is now open on Fabian4. On-line pre-entry closes at the end of 12th February.
Registration will be open from 10:00 am to 12.00 noon for entry on the day and hired dibber collection.

Starts will be from 10.30 am to 12.30 pm. Punching start.
Courses will close at 2:30pm.
Terrain and map details
Map scale 1:10,000.  Maps will be pre-printed with courses, and printed on waterproof paper.
Mildenhall Wood is managed coniferous forest typical of the region.

Dog restrictions
Dogs permitted but must be under control at all times
Portable toilets will be provided close to parking and registration. Public toilets are available at car park on A1065, just north of the Barton Mills roundabout (TL728744).

Contacts / Officials
Organiser: Helen Hague entries@waoc.org.uk
Planner: Bruce Marshall
Controller: Phil Halford (SUFFOC)
Important Event Information
Safety and Risk: A risk assessment is carried out by the organiser in advance of each event, but participants take part at their own risk and are responsible for their own safety during the event.
Insurance: Please note that if you have participated in three orienteering events/activities and not joined an orienteering club that is a member of British Orienteering then you are not covered by our public liability insurance.
Privacy:
WAOC process entrant information on the basis of legitimate interest to produce competition results, to provide participation and results information to British Orienteering, and we retain details for a period to meet our insurance requirements. Published results may include (but not limited to) name, any club affiliation, race times and age group. Read our data protection page for further information about how we look after your personal information.
Photography:
We may sometimes publish photographs of event participants in news items or publicity. At events where we have arranged for photography we will advertise this at the event and in advance in the event details.

We aim always to obtain the permissions of parent or responsible adult before we publish any picture showing a junior participant as the main focus. Although we cannot guarantee that an event photographer will not take photographs of any given individual, we will do our best to avoid publishing images of individuals who have told us they do not wish to be photographed.

Read our data protection page
for further information about our policy on photography and use of images.