Near: Shefford
Level of event: Regional
Type of event: Race, Juniors
Location Info
Postcode: SG17 5QB *
Lat,Lng: 52.05036,-0.36280
Grid Ref: TL123403
* Postcodes are not very precise in some areas, so don't rely on them for an exact location.
This colour coded event will also be a qualifier match for the 2020 Yvette Baker Shield and Trophy competitions for teams of junior orienteers.

Online pre-entry is available until 4th March 2020.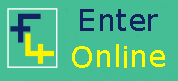 Directions / Parking
Post code for SatNav: SG17 5QB (different to usual!). Access to Assembly will be from a minor road leading off the A600 Shefford to Bedford road. The event will be signed from the junction of the minor road with the A600 which is about 2.5 km north of the A600/A507 junction. We will be based at the farm of F B Parrish & Son Ltd down the hill from our usual parking area at Rowney. Our grateful thanks go to them for their kindness in allowing us to use their land for Assembly and Parking. Please respect the area and ensure you follow directions from marshalls. Be aware that farm equipment may be moving around the site when we are there and exercise caution. Do not allow children to play on farm equipment. 
As you approach the car park there will a crossing point for runners - please take care and look out for runners crossing the road.
If bringing a coach or minibus please inform the organiser in advance.
Course Information
In addition to catering for the Yvette Baker team competition heat (involving Yellow to Green standard courses) there will be a full range of colour-coded courses available open to all. 
| | | |
| --- | --- | --- |
| Course | Approx straight line distance (km) | YB course |
| White (similar to Park-O short) | 1.5 | |
| Yellow (similar to Park-O medium) | 2.0 | Yes |
| Orange (similar to Park-O long) | 3.0 | Yes |
| Light Green | 3.0 | Yes |
| Short Green | 3.5 | |
| Green | 4.5 | Yes |
| Blue | 5.5 | |
| Brown (middle distance) | 6.5 | |
Please note that the terrain is particularly suited to middle distance courses and the courses have been designed with this in mind which is why the Brown course is shorter than normal. 
Entry Details
Entries are now open on Fabian4 until the end of the day on 4th March for both individuals and Yvette Baker competitors. Entry on the day will also be available.
| | | |
| --- | --- | --- |
| | On-line pre-entry up to 23:59 on 4th March | Entry on the day |
| Seniors (BOF members) | £8.00 | £10.00 |
| Seniors (non-BOF) | £10.00 | £12.00 |
| Juniors (under 21) | £2.00 | £2.00 |
| Students | £2.00 | £2.00 |
To help us manage map numbers, for club teams intending to compete in the Yvette Baker qualifier, please contact us as soon as possible to signal your intent to attend along with your best estimate of runners on each course (Yellow to Green). Please email YBTS@WAOC.org.uk
Registration and Start Times
Enquiries and registration: 10 am to 12 noon.
Pre-entry until 4th March 2020 via Fabian4 then entry on day.
We will be using Sportident electronic punching (event not SIAC-enabled). S.I. cards/dibbers can be hired from registration.
Loss of a hired S.I. card will incur a charge of £30.
Starts from: 10.30am until 12.30. Punching start.
Start times will not be pre-allocated, although spaced apart blocks of time will be allocated for YBTS qualifier for squads to allocate to their teams. Loose control descriptions will be in the start lanes. Yellow maps will be available after the start.
There is no clothing dump. No water will be provided at the finish.
Courses close at 2.30pm- you must report to Download by this time.
Terrain and map details
Rowney Warren is a well-contoured pine forest with significant spur and valley structure.  Please take care with potentially hidden trip hazards such as roots and brambles in the undergrowth.
Maps are A4 in size, 1:10,000 scale, and printed on waterproof paper.
Dog restrictions
Dogs permitted but must be on lead in car park, and adjacent to the road which divides the area.
Portable toilets will be provided.

Contacts / Officials
Organiser: Helen Hague YBTS@WAOC.org.uk
Assistant Organiser: Chris Rampton
Planner: Graham Louth
Controller: Jeff Baker (LOG)
Important Event Information
Safety and Risk: A risk assessment is carried out by the organiser in advance of each event, but participants take part at their own risk and are responsible for their own safety during the event.
Insurance: Please note that if you have participated in three orienteering events/activities and not joined an orienteering club that is a member of British Orienteering then you are not covered by our public liability insurance.
Privacy:
WAOC process entrant information on the basis of legitimate interest to produce competition results, to provide participation and results information to British Orienteering, and we retain details for a period to meet our insurance requirements. Published results may include (but not limited to) name, any club affiliation, race times and age group. Read our data protection page for further information about how we look after your personal information.
Photography:
We may sometimes publish photographs of event participants in news items or publicity. At events where we have arranged for photography we will advertise this at the event and in advance in the event details.

We aim always to obtain the permissions of parent or responsible adult before we publish any picture showing a junior participant as the main focus. Although we cannot guarantee that an event photographer will not take photographs of any given individual, we will do our best to avoid publishing images of individuals who have told us they do not wish to be photographed.

Read our data protection page
for further information about our policy on photography and use of images.