Near: Shefford
Level of event: Regional
Type of event: Race, Juniors
Results
Report
Organiser's comments
Despite the wind doing its best to make our tents into impressive kites, eventually all went off smoothly. It was lovely to see so many juniors running around and hopefully enjoying the challenges that Rowney provides. Highlights included Ian 'the bog monster' Smith (thank you to the lady who provided him with wet wipes), David's mellifluous tones keeping the YBTS starters under control and cool and calm from Helen B and Stephen in the face of technical difficulties relating to keeping equipment powered. Also am considering making Stephen's camper van into an honorary member of WAOC given it has rescued us from problems the last two weekends!
Thanks to Graham for planning such great courses, to Jeff for keeping us under control as Controller and to Chris as assistant organiser whose help was invaluable. As always thanks to everyone from WAOC who helped and made the event so straightforward to run.
Our thanks also go to Forestry England and to the Parrish family for being so helpful and welcoming whilst letting us park at their farm.
Planner's comments
I hope you all enjoyed your run on Sunday. It is unfortunate that the mountain bikers seem to be taking over Rowney, creating new tracks with each passing week. Nevertheless, the underlying contour structure and runnability of Rowney at this time of year still make it one of WAOC's most interesting areas (albeit without being full TD5), which I hope you enjoyed.
Apologies to those early runners on the White course that were affected by the vandalism of two controls – I hope it didn't upset your run too much. The controls were returned to their correct positions as soon as possible after we became aware of the problem. I then hastily ran around checking the rest of the controls in the same area, but fortunately none of the others had been moved (although at one point even I got confused about which spur I was on and thought that another control had gone missing!)
My objective on all of the more technical courses was to give you plenty of route choice – up-and-over or round, on the path or straight through the forest – and with the ever present risk (at least in the most interesting part) of losing track of where you were on the map, given the complex path network and spur/re-entrant structure.
With that in mind, it would be really interesting to me, and I suspect to many of your fellow competitors, to see exactly where you went. It would therefore be great if as many of you as possible could put your route onto Routegadget. If you have a GPS track then you can upload that directly; otherwise you can enter your route manually – and don't worry if you're not sure exactly where you went, just put your route in roughly so that the rest of us can see roughly where you went.
Finally I must thank all those that helped me both in advance and on the day: my wife Caroline for updating the map and helping to put out controls very early in the morning; Jeff the controller for his review and comments on my planning, and his support on the day; Janet for her help in checking controls; and to Bruce, Janet, Helen, Iain, Alex, Dill and Caroline for helping to collect the controls at the end of the day.
Thank you, and may you always run in sunlit forests
Graham
Pre Event Info
Location Info
Postcode: SG17 5QB *
Lat,Lng: 52.05036,-0.36280
Grid Ref: TL123403
* Postcodes are not very precise in some areas, so don't rely on them for an exact location.
This colour coded event will also be a qualifier match for the 2020 Yvette Baker Shield and Trophy competitions for teams of junior orienteers.

Final details (v2) available here.
Online pre-entry is available until 4th March 2020.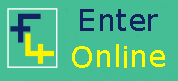 Directions / Parking
Post code for SatNav: SG17 5QB (different to usual!). Access to Assembly will be from a minor road leading off the A600 Shefford to Bedford road. The event will be signed from the junction of the minor road with the A600 which is about 2.5 km north of the A600/A507 junction. We will be based at the farm of F B Parrish & Son Ltd down the hill from our usual parking area at Rowney. Our grateful thanks go to them for their kindness in allowing us to use their land for Assembly and Parking. Please respect the area and ensure you follow directions from marshalls. Be aware that farm equipment may be moving around the site when we are there and exercise caution. Do not allow children to play on farm equipment. 
As you approach the car park there will a crossing point for runners - please take care and look out for runners crossing the road.
If bringing a coach or minibus please inform the organiser in advance.
Course Information
In addition to catering for the Yvette Baker team competition heat (involving Yellow to Green standard courses) there will be a full range of colour-coded courses available open to all. 
| | | |
| --- | --- | --- |
| Course | Approx straight line distance (km) | YB course |
| White (similar to Park-O short) | 1.5 | |
| Yellow (similar to Park-O medium) | 2.0 | Yes |
| Orange (similar to Park-O long) | 3.0 | Yes |
| Light Green | 3.0 | Yes |
| Short Green | 3.5 | |
| Green | 4.5 | Yes |
| Blue | 5.5 | |
| Brown (middle distance) | 6.5 | |
Please note that the terrain is particularly suited to middle distance courses and the courses have been designed with this in mind which is why the Brown course is shorter than normal. 
Entry Details
Entries are now open on Fabian4 until the end of the day on 4th March for both individuals and Yvette Baker competitors. Entry on the day will also be available.
| | | |
| --- | --- | --- |
| | On-line pre-entry up to 23:59 on 4th March | Entry on the day |
| Seniors (BOF members) | £8.00 | £10.00 |
| Seniors (non-BOF) | £10.00 | £12.00 |
| Juniors (under 21) | £2.00 | £2.00 |
| Students | £2.00 | £2.00 |
To help us manage map numbers, for club teams intending to compete in the Yvette Baker qualifier, please contact us as soon as possible to signal your intent to attend along with your best estimate of runners on each course (Yellow to Green). Please email YBTS@WAOC.org.uk
Registration and Start Times
Enquiries and registration: 10 am to 12 noon.
Pre-entry until 4th March 2020 via Fabian4 then entry on day.
We will be using Sportident electronic punching (event not SIAC-enabled). S.I. cards/dibbers can be hired from registration.
Loss of a hired S.I. card will incur a charge of £30.
Starts from: 10.30am until 12.30. Punching start.
Start times will not be pre-allocated, although spaced apart blocks of time will be allocated for YBTS qualifier for squads to allocate to their teams. Loose control descriptions will be in the start lanes. Yellow maps will be available after the start.
There is no clothing dump. No water will be provided at the finish.
Courses close at 2.30pm- you must report to Download by this time.
Terrain and map details
Rowney Warren is a well-contoured pine forest with significant spur and valley structure.  Please take care with potentially hidden trip hazards such as roots and brambles in the undergrowth.
Maps are A4 in size, 1:10,000 scale, and printed on waterproof paper.
Dog restrictions
Dogs permitted but must be on lead in car park, and adjacent to the road which divides the area.
Portable toilets will be provided.

Contacts / Officials
Organiser: Helen Hague YBTS@WAOC.org.uk
Assistant Organiser: Chris Rampton
Planner: Graham Louth
Controller: Jeff Baker (LOG)