Near: Royston
Level of event: Regional
Type of event: Race, Urban
Location Info
Postcode: SG8 5BG *
Lat,Lng: 52.04694,-0.03565
Grid Ref:
* Postcodes are not very precise in some areas, so don't rely on them for an exact location.
Urban orienteering event, together with parkland courses on Therfield Heath for juniors and inexperienced runners. This event is part of the 2019 South East Orienteering Urban League (SEOUL).

Online entry is now open: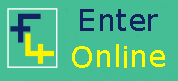 Click here for Flyer.
Directions / Parking
Registration will be at the Heath Sports Centre, off Baldock Road, on the west side of Royston.  Postcode SG8 5BG.

Royston is easily accessible from the A10 and from the M11 and A1M via the A505.

Royston has a rail station, and the journey from London is less than 50 minutes.  The Sports Centre is approximately 15 minutes walk (~1km) from the station.


Course Information
This event will offer courses on Therfield Heath suitable for juniors and newcomers (including Park-O participants), as well as a range of courses largely set in the townscape of Royston intended for older and more experienced orienteers.  
East Anglian Urban League and SEOUL: Those aged 16 and older may run any of the senior courses 1-6.  However, if you are intending to run competitively in the SEOUL league, you should enter the course corresponding to your age class as indicated in the table below.  If you are entering online you should enter by class unless you want to run a shorter course, in which case you can select to enter a specific course irrespective of your age/gender.  In this case you will not be competitive in the SEOUL.
| | | | |
| --- | --- | --- | --- |
| Course | Length (approx.) | Men's Classes | Women's classes |
| Course 1 | ~8 km | Men's Open (M16+) | |
| Course 2 | ~6 km | Men's Veteran (M40+) | Women's Open (W16+) |
| Course 3 | ~5 km | Men's Super Vet (M55+) | Women's Veteran (W40+) |
| Course 4 | ~4.5 km | Men's Ultra Vet (M65+) | Women's Super Vet (W55+) |
| Course 5 | ~4 km | Men's Hyper Vet (M75+) | Women's Ultra Vet (W65+) |
| Course 6 | ~3.5 km | | Women's Hyper Vet (W75+) |
| Course 7 | ~3.5 km | Junior male (M16-) | Junior female (16-) |
| Course 8 | ~2 km | Junior male (M12-) | Junior female (12-) |
All the senior courses 1-6 are of medium technical difficulty.
The M12- and W12- course (8) is for juniors under 12 and is equivalent to a yellow (Easy) colour coded standard.   Course 7 is equivalent to Orange/Light Green standard.
In addition, White, Yellow and Orange colour-coded courses be available to enter on the day:
| | | |
| --- | --- | --- |
| Course | Description | Length |
| White | Very Easy | approx 1.5 km |
| Yellow | Easy | approx 2.5 km |
| Light Green | Harder | approx 3.5 km |
If you are familiar with our Park-O events, then White equates roughly to Very Easy on Park-O, and Yellow to Park-O Easy.  Light Green is somewhat harder than a Park-O "Medium".
Under 16s: It is a requirement of British Orienteering's Insurance Policy that anyone under the age of 16 on the day of the competition may only compete in areas with limited and/or speed limited traffic. With this in mind it is important to note that anyone under the age of 16 may only take part in the courses set on the heath, and are not permitted to run independently on any of the urban courses 1-6.

Electronic Punching
This event will be using SportIdent electronic punching. Control units will be set up in beacon mode so that SIAC (contactless) dibbers can be used in contactless punching mode. Standard dibbers can also be used in normal ("contact") punching mode. Standard dibbers will be available to hire.
The control boxes are compatible with all types of SI-card, and this will be a mixed punching event, so you can choose to run with a standard contact dibber which must be inserted into each control box to register your visit, or a contactless dibber which will be detected if it is closer than about 0.5 metre from the control box.
Whichever type you use, it is your reponsibility to make sure you have punched correctly - for standard contact dibbers, the control box will beep and flash to confirm you have punched. SIAC dibbers emit a flash and a beep to confirm they have registered at a control site.
Entry Details
Online pre-entry is now open using Fabian4. Pre-entry up to and including 6th March will be £2 cheaper for adults than entry on the day.

On-line pre-entry
until 6 March

On the day
Urban courses 1-6
Seniors (BOF members)
£8.00
£10.00
Urban courses 1-6
Seniors (non-BOF)
£10.00
£12.00
Colour coded courses
Seniors/Family groups

EOD only

£8.00
Juniors (under 21)
£2.00
£2.00
Students
£2.00
£2.00
SI Card (dibber) hire £1.00
If you are entering on the day and want to prepare your entry slip in advance, follow this link to download an entry form.
If you are bringing a school party, or other group, please inform the organiser via entries@WAOC.org.uk in advance using the Group Entry Form. Please provide this information before 2nd March. This will avoid long delays at registration and ensure we have enough maps for everyone.
Enquiries to entries@WAOC.org.uk.
Registration and Start Times
Registration will be open from 11:00 and will close at 1pm.

Starts will be open from 11:30 until approximately 1:30 pm.
Courses will close at 3:30 pm.

Terrain and map details
Junior courses will be on Therfield Heath and will be free of traffic hazards.  Therfield Heath is predominantly open chalkland with significant undulations, some of which are associated with Bronze age constructions (barrows).

The urban courses 1-6 will be in the town, and will be mostly on hard surfaces.  Please be aware that the town also has its share of contours!   Courses will be planned to avoid heavy traffic but participants will have to cross some roads on their courses.
Maps for courses 1-6 are 1:5000 scale, A3 sized.  Maps for other courses are 1:10,000 scale, A4 sized.   All maps will be pre-printed with courses and will be printed on waterproof paper.

Dog restrictions
Dogs not allowed on urban courses, but are allowed on the Heath if kept under control at all times.
We are grateful to the Heath Sports Club, which has allowed us to use their venue for this event. The Sports Club offers food and drinks, and toilet facilities.
Please do not consume your own food and drinks at the Sports Club.
Contacts / Officials
Organiser: Peter Woods entries@waoc.org.uk
Planner: Helen Bickle
Controller: Sarah Mansell (SUFFOC)
Important Event Information
Safety and Risk: A risk assessment is carried out by the organiser in advance of each event, but participants take part at their own risk and are responsible for their own safety during the event.
Insurance: Please note that if you have participated in three orienteering events/activities and not joined an orienteering club that is a member of British Orienteering then you are not covered by our public liability insurance.
Privacy:
WAOC process entrant information on the basis of legitimate interest to produce competition results, to provide participation and results information to British Orienteering, and we retain details for a period to meet our insurance requirements. Published results may include (but not limited to) name, any club affiliation, race times and age group. Read our data protection page for further information about how we look after your personal information.
Photography:
We may sometimes publish photographs of event participants in news items or publicity. At events where we have arranged for photography we will advertise this at the event and in advance in the event details.

We aim always to obtain the permissions of parent or responsible adult before we publish any picture showing a junior participant as the main focus. Although we cannot guarantee that an event photographer will not take photographs of any given individual, we will do our best to avoid publishing images of individuals who have told us they do not wish to be photographed.

Read our data protection page
for further information about our policy on photography and use of images.
Photo Gallery
click/tap photos for a larger version