Near: Ampthill
Level of event: Local
Type of event: Race
Results
Report
We hope you enjoyed your runs at Ampthill. We heard many comments that it felt good to be orienteering again, but a shame about all the mistakes!

We look forward to seeing you at our next event, in Cambourne on 4th October. We also hold monthly Park-O events in Cambridge, the next one is on 19th September at Trumpington Meadows.

Pre Event Info
Location Info
Postcode: MK45 2HX *
Lat,Lng: 52.03258,-0.50790
Grid Ref:
* Postcodes are not very precise in some areas, so don't rely on them for an exact location.
News 1 Sept: Final Details published. Please note in particular the instructions in relation to coronavirus precautions.

News 31 August. Control descriptions available to download and print. Individual start times have been assigned.

NEWS: 28 August. We have reached our limit of 120 entrants and are unable to accept any further entries. On-line entry is closed.

NEWS: 25 August. We have extended the capacity of the starts and can now accept entries up to a total of 120 competitors. These additional entry slots are available on a first-come, first-served basis, and are spread across the start windows from 10:15 to 12:30.


We look forward to seeing you at our first post-lockdown orienteering event.
This will be a colour-coded event on the historic parkland of Ampthill Park. A range of courses will be on offer (While to Blue) suitable for all abilities.

To achieve physical distancing in line with British Orienteering guidelines and government advice, you will need to pre-enter this event using the Fabian4 online entry system. Entries are closed, as we have reached our limit of 120 entries in total.
Start times are on display in the start list on the Fabian4 site.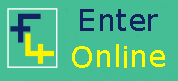 Directions / Parking
Take the A507 from M1 Jct 13. Ampthill Park is at the Western end of Ampthill next to the junction of the B530 and the A507. It will only be signed from the B530/A507. 
Alternatively take the A421 to Bedford, taking the B530 to Ampthill and turning towards the West in the centre of Ampthill keeping to the B530.  SatNav: There is no exact postcode for Ampthill Park, but MK45 2HX will take you to a point about 700m East of the west car park entrance. The west car park entrance is at TL024382.
By car: Ampthill park has 2 car parks, the central and the west car park. Competitors should drive to the west car park.  If you are planning on bringing a coach or minibus, please contact the organiser beforehand. 
By bus: Sunday service may operate.
By train or train and bike: Travel to Flitwick Station, which is 2 miles from Ampthill by bike.
Course Information
Colour-coded courses are available as follows, from White to Blue. 


| | | | |
| --- | --- | --- | --- |
| Course | Difficulty | Length | Controls |
| White | very easy | 1.3 km | 10 |
| Yellow | easy | 1.7 km | 11 |
| Orange | moderate | 2.5 km | 12 |
| Light Green | harder | 3.8 km | 15 |
| Short Green | hard | 2.9km | 12 |
| Green | hard | 4.4 km | 17 |
| Blue | hard | 7.0 km | 24 |
Entry Details
Sept 1st: Final details now available.
Update 28 August 2020: We have reached our limit on total entries, so we cannot accept any further entries.

Pre-entries are now closed. There will be no entry on the day.


Helpers on the day can obtain a £2 reduction on their entry: volunteers should contact Helen Hague or entries @ waoc.org.uk for the discount code.

Entry fees

| | |
| --- | --- |
| Seniors (BOF members) | £6 |
| Seniors (non BOF)/ Group | £8 |
| Juniors /Students | £3 |
| SI Card hire | £1 |
Registration and Start Times
Enquiries desk will be open from 10.00 am to 12.00 noon for hired dibber collection and enquiries. (No entry on the day).
Starts will run from 10:15 to 12:45. Please plan to arrive at the start at your allocated time, allowing 4 minutes to progress through the start grid and 5 minutes to walk to the start fro the car park.

Start times are shown on the start list on the Fabian4 site.

Terrain and map details
Ampthill Park is mostly fast open, with detailed contour and some patches of runnable forest canopy.   Full leg cover is strongly advised, as there are nettles in parts of the wooded areas.
Out of bounds areas on the map are denoted by purple vertical hatching.  One fence to the North of the park, indicated by a thick purple line, must only be crossed at Mandatory crossing points: -)(-
There may be cattle in the field enclosed by this fence.  White and Yellow courses do not enter this area.
Map 1:5,000 with pre-printed courses, A4 sized. All maps will be printed on waterproof paper.    (Blue course maps are two part, printed as double sided A4).
Control Descriptions
We will NOT be providing loose control descriptions at the event, but you can print your own at home beforehand.  Click here to open the control descriptions for all courses, in PDF format.

Dog restrictions
Dogs are welcome but must be under control at all times
We would like to thank Ampthill Town Council for allowing us to use Ampthill Park for this event.

Please make sure that your shoes are clean before you travel to the event.

Toilets are situated at the Hub cafe in the park, which will be serving takeaway hot and cold drinks.

COVID-19
People should NOT attend any this or any orienteering event:
If they are unwell with a cough, fever or other respiratory symptoms.
If they have been in close contact with a suspected or confirmed case of COVID-19 until they have completed the prescribed quarantine period, even if they are completely symptom free.
If they have returned from any overseas country until they have completed the self-quarantine period for 14 days, even if they are symptom free.
If they are undergoing COVID-19 testing, until they have received negative results and are symptom free.
If they have been advised to stay at home by a health professional.
If you have been asked to isolate by NHS Test and Trace because you are a contact of a known COVID-19 case, do not exercise outside your own home or garden and do not exercise with others.

We also advise competitors who fit within the higher at risk groups to take particular care and/or make decisions on attendance with due consideration to the risks associated with COVID-19.
We expect you to abide by British Orienteering's Code of Conduct for Participants.

Contacts / Officials
Organiser: Peter Haynes entries@waoc.org.uk
Planner: Ollie Hague
Controller: Mike Edwards (RAFO)