Near: Mildenhall
Level of event: National
Type of event: Race
Results
Report
Organiser's Comments

It was great to see so many of you at the qualifier today and we trust you all enjoyed your runs. Much warmer than it has a tendency to be for our February events which made for a lovely surprise - even the threatened rain held off, only starting in earnest as the final helpers left. As always thanks very much to all the WAOC helpers without whom the event could not run- it's all essential even if it doesn't necessarily get much of the glory. Thanks to Bruce Marshall for such great courses (and thanks to his assistant Maria for helping put out controls) and to Phil Halford for controlling.
Bit of lost property- inhaler in pink bag and grey fleece-type top. Please arrange for reclaim by emailing the chair- contact details on WAOC site.
Best wishes
Helen Hague, Organiser (very ably assisted by Stuart)
Pre Event Info
Location Info
Postcode: *
Lat,Lng: 52.34849,0.55464
Grid Ref:
* Postcodes are not very precise in some areas, so don't rely on them for an exact location.
Forest orienteering event with range of courses to cater for club teams competing to qualify for the CompassSport Trophy. Clubs wishing to attend this event to compete must contact the event secretary via mildenhallentries@waoc.org.uk - see FINAL DETAILS (last updated 2 Feb). Entry to a limited range of colour-coded courses (White to Light Green) will be provided for individuals not participating in the CompassSport competitions.
Latest News

4 Feb Start times now posted on Fabian4. Live results will be uploaded here (signal permitting):
http://results.waoc.org.uk/2022-02-13/index.html
2 Feb - Entries have closed. Final details have been revised.

21 Jan 2022 - We will be presenting mementos to winners of the 2021 East Anglian Leagues at this event. Please join us at registration at around 12:30 to congratulate the recipients.

7 Jan 2022 - Final details now available. Entries are now open on Fabian4 until 1st February.

Directions / Parking
Post code for SatNav: IP28 6AE should take you to the Barton Mills roundabout and then follow directions below. Event will be signposted from A1065.
From Barton Mills roundabout on A11/A1101/A1065, take A1065 Northwards (signed to Brandon).
After 800m, turn east (right) off the A1065 signed "Household Waste Site" (postcode IP28 7JQ). There may be a queue for the tip, in which case carefully overtake and continue along the road. Event registration is approx. 700m along this road. This road is a cul-de-sac and is not accessible from the A11.
Most courses cross this road - please keep an eye out for orienteers crossing the road as you turn into the road from the A1065 and along the length of the road. Please park where directed on this road and walk on to registration.  
Space is restricted so please car share wherever possible. If you are bringing a coach, minibus or camper van please arrange to park at the Barton Mills lay-by near Walker's snack bar, close to the Barton Mills roundabout.
Course Information
This is a CompassSport Qualifier event. To be competitive for the Qualifier, please enter the courses as below corresponding to your age class.
In addition, the following colour-coded courses are available (not part of the CS qualifier:

Colour coded courses:
| | | |
| --- | --- | --- |
| CS Class | CompassSport Course | BOF Age Classes |
| 1 | Brown | Men Open |
| 2 | Short Brown | M20- M40+ |
| 3 | Blue Women | Women Open |
| 4 | Blue Men | M50+ |
| 5 | Green Women | W20- W45+ |
| 6 | Green Men | M60+ |
| 7 | Veterans Short Green | M70+ W60+ |
| 8A | Junior Men (Green) | Men 18- |
| 8B | Junior Women Short Green | Women 18- |
| 9A | Orange Men | Men 14- |
| 9B | Orange Women | Women 14- |
| 10 | Super Veterans Short Green | M80+ W70+ |
In addition, the following colour coded courses are open to all (and are not part of the CompassSport competition):

| | | |
| --- | --- | --- |
| Course | No. of controls | Length (km) |
| White | 10 | 1.7 |
| Yellow | 10 | 2.3 |
| Light Green | 11 | 3.9 |
Entry Details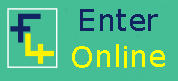 pre-entries can be viewed on Fabian4, with entries having closed. No late entry will be allowed. All entrants to CS courses must be BOF members and members of the club they are running for.
There will no entry on the day for any courses. If you are new to orienteering or require assistance, then please enquire at registration. If you are bringing a school party or other group, please inform the organiser in advance using the Group Entry Form. Please provide this information by 1st February.

For CompassSport Qualifier, entries are £12 for a BO adult and £5 for a BO junior.

For White, Yellow or Light Green courses, prices are £3 for a junior and £10 for an adult or family group.

SI dibber hire: £1 SIAC dibber hire: £3
Registration and Start Times
Registration will be open for enquiries and hire dibber collection from 10 am to 12 noon.
Starts from: 10.30am until 12.30.
Start times for CompassSport Trophy will be pre-allocated and no changes to start times will be allowed on race day. It is a punching start and the start and finish must be punched. Late starters will start as soon as possible, but if you miss your allocated start time you may have a long wait before you can be slotted in. Loose control descriptions will be in the start lanes.

Terrain and map details
Mildenhall Wood is managed coniferous forest with some areas of beech.  Full leg cover is mandatory. Map is 1:10000, 5m contours and A4 size.

Maps and loose control descriptions will be printed on waterproof paper.  
Dog restrictions
See final details. Note that Mildenhall forest is adjacent to major roads.
COVID19

Please ensure you comply with all Covid restrictions active at the time of the event. In particular do not attend if you suspect or know you may have Covid, or are required to be self-isolating.
Facilities
Registration, Enquiries, Download, and portable toilets are located near to forest road access gate 305. Please use the portable toilets we have provided. A café with public toilets is situated just off the A1065 near the Barton Mills roundabout.

Acknowledgements
We would like to thank Forestry England and Natural England for giving permission to use the area and to all helpers from WAOC without whom the event could not run.
Contacts / Officials
Organiser: Helen Hague
Assistant Organiser: Stuart Hatfield
Planner: Bruce Marshall (WAOC)
Controller: Phil Halford (SUFFOC)
Entries Secretary: Sarah Mansel (SUFFOC) mildenhallentries@waoc.org.uk