Near: Royston
Level of event: Local
Type of event: Race
Location Info
Postcode: SG8 9FB *
Lat,Lng: 52.04842,-0.03987
Grid Ref:
* Postcodes are not very precise in some areas, so don't rely on them for an exact location.
This "Park-O Plus" event will offer the usual Park-O courses along with a range of longer and more technical courses for orienteers with more experience and for those aiming to progress.
The event will also be part of the Essex and Suffolk Schools Orienteering League (ESSOL).
Pre-entry to longer courses (Light Green to Blue) is now open on Fabian4.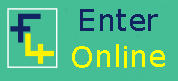 Directions / Parking
Therfield Heath is adjacent to Royston, which is easily accessible from the A10 and from the M11 and A1M via the A505.
Royston has a rail station, and the journey from London is less than 50 minutes.  The Sports Centre is approximately 15 minutes walk (~1km) from the station.
Parking will be in the Heath Sports car park. Postcode for SatNav: use SG8 5BG
Course Information
A range of colour-coded courses will be on offer from White to Blue, incorporating the Park-O courses.
Controls will be set up in SIAC beacon mode, allowing non-contact punching for those with SIAC dibbers.
| | | | |
| --- | --- | --- | --- |
| Course | Difficulty | Length | Climb |
| White (Park-O Short) | very easy | 1.1 km | 30 m |
| Yellow(Park-O Medium) | easy | 1.7 km | 40 m |
| Orange(Park-O Long) | moderate | 2.7 km | 75 m |
| Light Green | harder | 2.5 km | 105 m |
| Short Green | hard | 2.8 km | 100 m |
| Green | hard | 4.2 km | 120 m |
| Blue | hard | 5.9 km | 160 m |
Course distances may be slightly shorter than typical for East Anglia, to compensate for the climb involved.  

Please note that the Blue course involves a road crossing and for that reason is limited to entrants aged 16 and older on the date of the event.
There is a golf course on Therfield Heath, and it is very important that orienteers keep off the course, marked as out of bounds on the map by purple hatching.

Entry Details
Entry details are same as usual for Park-O courses. The longer courses use a different pre-entry system.

Park-O entry
For entry fees for the Park-O courses, See the Park-O page.

In order to ensure an entry, you may pre-register to take part in this event, which you can do at WAOC entries at oentry.uk (Entries will open one month before the event date and close the day before).
You will be allocated a hire dibber, if you do not have one, which you can pick up at registration. No payment is required until you turn up for the event. (Entry fee for these courses includes dibber hire where required).
We will also accept entries on the day. Just turn up any time between 1pm and 2:45 pm, to allow time to register and get ready before the start closes.
If you haven't been before, please read the information on our Park-O page so that you know what to do - we will have officials around to help if needed.

Colour-coded courses - White. Yellow and Orange

Entry to White, Yellow, and Orange courses will be as for Park-O (they are the same courses!). See details above.

Colour Coded courses - Light Green to Blue

Pre-entry to these courses is available via Fabian4. Pre-entry is open and will close on 23 February.

Fees for courses from Light Green to Blue are as shown below.

| | |
| --- | --- |
| Seniors (BOF members) | £8 |
| Seniors (non BOF)/ Group | £10 |
| Juniors (Under 21) /Students | £2 |
| Standard SI-card (dibber) hire | £1 |
| SIAC hire | £3 |
For these courses, hire of an SI-card is in addition, as shown above. You can choose to hire either a standard SI card (dibber), or a SIAC dibber, which allows contactless punching.
If you are bringing a school party or other group, please inform the organiser in advance using the Group Entry Form. Please provide this information by 15th February.

Registration and Start Times
Park-O starts will operate between 1pm and 3pm.

Starts for Light Green to Blue courses will be from 12:30 pm to 2:30 pm. You can self-select a start time when you pre-enter.

Registration will be open for entry on the day and for hire dibber collection, from 12:30 pm to around 2:55pm. If you are planning to run toward the end of the start period please remember to give yourself time to register and get ready to start by 3pm absolute latest.
Please note that courses close at 3:30pm. If you wish to do the Park-O Long course (or one of the other longer courses) you need to start by 2:30pm, unless you have sufficient experience that you will be able to finish before 3:30pm.
Terrain and map details
Course maps are A4 size, printed on waterproof paper. Scale 1:10,000 with 5m contours.
Therfield Heath is mainly open heath land with some woodland. 

Longer courses (not Park-O) run close to the Golf course on Therfield Heath.   Courses are planned to minimise associated hazards, but participants must not run across fairways, greens or bunkers (marked OOB on map).  You are advised to keep an eye out for golfers.
There may be sheep grazing on part of the Heath.  

Dog restrictions
Dogs must be kept well away from sheep, and be under close control on the golf course.
Facilities
There are toilets at the Heath Sports Centre. If you do enter the Sports Centre, please note no muddy footwear allowed inside.
Acknowledgements
We are grateful to the Conservators of the Heath for their permission to hold this event.
COVID-19
People should NOT attend any this or any orienteering event:
If they are unwell with a cough, fever or other respiratory symptoms.
If they have been in close contact with a suspected or confirmed case of COVID-19 until they have completed the prescribed quarantine period, even if they are completely symptom free.
If they have returned from any overseas country until they have completed the self-quarantine period for 14 days, even if they are symptom free.
If they are undergoing COVID-19 testing, until they have received negative results and are symptom free.
If they have been advised to stay at home by a health professional.
If you have been asked to isolate by NHS Test and Trace because you are a contact of a known COVID-19 case, do not exercise outside your own home or garden and do not exercise with others. We also advise competitors who fit within the higher at-risk groups to take particular care and/or make decisions on attendance with due consideration to the risks associated with COVID-19.
Contacts / Officials
Organiser: entries@waoc.org.uk
Planner: Peter Duthie
Controller: Mike Bickle
Important Event Information
Safety and Risk: A risk assessment is carried out by the organiser in advance of each event, but participants take part at their own risk and are responsible for their own safety during the event.
Insurance: Please note that if you have participated in three orienteering events/activities and not joined an orienteering club that is a member of British Orienteering then you are not covered by our public liability insurance.
Privacy:
WAOC process entrant information on the basis of legitimate interest to produce competition results, to provide participation and results information to British Orienteering, and we retain details for a period to meet our insurance requirements. Published results may include (but not limited to) name, any club affiliation, race times and age group. Read our data protection page for further information about how we look after your personal information.
Taking Photographs:

In line with the policies of British Orienteering, the organisers of this event request that any person wishing to take photos or videos showing children should register their details with event volunteers before taking any such photos or videos. The event organisers reserve the right to ask people to refrain from taking photos or videos and may, if such warnings are ignored, refer the matter to the police.
Club's use of Images:
We may sometimes publish photographs of event participants in news items or publicity. At events where we have arranged for photography we will advertise this at the event and in advance in the event details.

We aim always to obtain the permissions of parent or responsible adult before we publish any picture showing a junior participant as the main focus. Although we cannot guarantee that an event photographer will not take photographs of any given individual, we will do our best to avoid publishing images of individuals who have told us they do not wish to be photographed.

Read our data protection page for further information about our policy on photography and use of images.