Near: Northampton
Level of event: National
Type of event: Race
Results
Report
Organiser's Comments

Salcey is a SMOC area which WAOC "borrowed" so that the East Anglian region could lay on a pair of events reasonably close to each other over the weekend of the Middles Champs. SMOC themselves were fully occupied with the actual Middles Championships. So - a relatively unfamiliar area (to me), being planned whilst the third wave of Covid might still have turned into a fourth (or have I already lost count), being held at a different time of year than is traditional for the Middles weekend.

Given these uncertainties around how many entries we needed to plan for, I was very pleased with the turnout for this event - thank you to all who travelled to Salcey. I hope you enjoyed your runs and went onto enjoy the Middles Champs at Rushmere the following day.
We benefitted greatly from the good relationship that SMOC had previously built with FE at Salcey, one I hope has been reinforced as a result of the event.

A great many individuals contributed to the success of this event. In particular, Bob Hill the planner, for many helpful comments and ideas along the way; Mike Edwards as controller, who on the day took the issues arising with controls 85 and 60 in his stride, and who even stayed to help collect in controls despite having a long journey home; and all of the helpers on the day, who made my own job so easy.

Peter Woods, WAOC

Status of Results
Results have been updated as of 8:30 am Sunday 6th, but remain provisional. In particular, the changes this morning have been made without having received feedback from the controller, to whom I apologise in advance.

On Blue course, control 60 was moved during the course of the event. The leg time to this control has been removed from competition times (as previously) and the control made optional.

On several other courses, control 85 was problematic. On Green, Light Green and Orange courses, the control has been voided completely, out of fairness to those who did not eventually find it. On Short Brown no-one failed to eventually find the control, so it is sufficient that the leg time to control 85 has been excluded (as previously).

On Short Blue, some did fail to punch the control, and so the control has been made optional in addition to removing the leg time to the control from the total race time (as previously).

Again, the controller may ask for further amendments, but if you have any objections to the results as they now appear, please do email salcey2022@waoc.org.uk.

Peter Woods, Organiser


Pre Event Info
Location Info
Postcode: NN7 2HX *
Lat,Lng: 52.15756,-0.84017
Grid Ref: SP794513
* Postcodes are not very precise in some areas, so don't rely on them for an exact location.
LATEST NEWS

26 February - Please be aware that the M1 Southbound between junctions 15 and 14 will be CLOSED all of the weekend of the event. Although this might not directly affect travel to the event, it may affect route choice after you leave the event. More detail can be found here. This seems to be in addition to a more extensive pattern of overnight closures on the M1.

26 February - Final details available (last updated 27 Feb).
21 February - Pre-entries have closed. Start times have been allocated for courses Short Green and upwards. No start times will be allocated for White to Light Green. Final details will be issued after a visit to the forest on Wednesday.

11 February - Further Details available (NOW SUPERSEDED by Final Details)

19 January - Entry-on-the-day will be available for White, Yellow, and Orange courses only.

5 December 2021 - Entries are now open via Fabian4.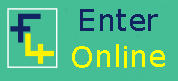 SUMMARY
In 2022, The East Anglian region is home to the British Middle Distance Championships for the first time since 2006.
The Middles champs themselves will be held on Sunday 6th March 2022 at Rushmere. To complement this, WAOC are hosting this National event at Salcey Forest on the Saturday of the same weekend.
This event will be part of the 2022 UK Orienteering League.
Entry to the two events is via Fabian4. A separate entry is required for each event.
Directions / Parking
Salcey Forest is about 7 miles SE of Northampton. Parking and forest entrance are on Wooton Road, Northamptonshire.
Sat Nav Postcode: NN7 2HX
OS Grid Ref: SP 795 514
Directions to Salcey can be found on Forest England's web site for Salcey Forest.
Event Parking is in the overflow car park on the opposite side of Wooton Road from the forest.  Please do not park on the forest-side car parks unless instructed to do so by an event marshall.  Parking is not exclusive to the event and must be shared with other users of the forest.  (For example, there is a Parkrun at Salcey on Saturday mornings).
The normal FE car parking charges apply (see Salcey Forest website).  All-day parking fee is currently £6 (up to 2 hours is £4).  Payment machines accept coins and credit/debit cards, and payment can also be made using the RingGo app.

Course Information
A full range of colour-coded courses will be provided from White to Brown, as in the table below.  For the purposes of scoring points in the UK Orienteering League, you must be entered in the course corresponding to your age class.

| | | | |
| --- | --- | --- | --- |
| Course | UKOL Classes | Length (km) | Controls |
| Brown | M21, M35, M40 | 8.5 | 23 |
| Short Brown | W21, M18, M20, M45, M50 | 8.0 | 17 |
| Blue | W35, W40, M16, M55, M60 | 7.9 | 19 |
| Short Blue | W18, W20, W45, W50, M65 | 5.3 | 16 |
| Green | W16, W55, W60, M70 | 5.1 | 17 |
| Short Green | W65 and higher, M75 and higher | 3.4 | 12 |
| Light Green | | 3.6 | 12 |
| Orange | | 3.3 | 12 |
| Yellow | | 2.4 | 12 |
| White | | 1.8 | 10 |
No significant climb on any course.

Sportident electronic timing will be used.  Course controls will be set up in beacon mode to permit contactless punching if using a SIAC dibber.
COURSES WILL CLOSE AT 3PM

Entry Details
On-line pre-entry has now closed. A list of entrants with start times can be viewed on the Fabian4 website.

Entry fees are as shown in the following table.

Total number of entrants is limited to a maximum of 450. There is also a finite car park capacity. Entries will close when either of these limits is reached. Otherwise, pre-entries will close 2 weeks before the event.

Entry on the day will be available for Orange, Yellow and White courses only, subject to the above limits on capacity.

Up to 16 Jan 2021

After 16 Jan 2021

BO senior

12
14
non-BO senior

14
16
Seniors on White Yellow or Orange courses

6
6
Junior (under 21)
and full time students

3
4

SI-card (dibber) hire £1. (Lost SI-cards will be charged a replacement fee of £30)

SIAC hire £3. (Lost SIAC will incur a replacement fee of £65)

Registration and Start Times
Enquiries will be open from 10:30 for entry on the day (White, Yellow and Orange courses), hire dibber collection, and sale of Gruffalo course maps.

Start will be a Punching start. Starts will be open from 11:00 am to 1:00 pm.
Start times for Short Green up to Brown have been allocated in line with stated preferences. Please aim to arrive at the Start in time for your allocated start. On most courses there may be a long wait for a free slot if you miss your allocated time. Conversely you may start earlier than your allocated time if there is a space in the start grid.

Start times will not be allocated to entrants on White, Yellow, Orange or Light Green courses. You may enter the start grid wherever there is a space.
Terrain and map details
Course maps will be A4 sized, printed on waterproof paper.   Scale 1:10,000.

Dog restrictions
If bringing a dog, please follow Forest England's Dog Code: https://www.forestryengland.uk/dog-code
Results

Live results will be uploaded during the event to: http://results.waoc.org.uk
Final results will be displayed on this website: https://www.waoc.org.uk/results

Facilities
CompassPoint will be in attendance at this event.
First Aid cover will be provided by White Star Medical.
Indoor toilets and cafe are available near assembly: the Grounds cafe provides snacks (e.g sandwiches/toasties) and hot & cold drinks.
Salcey Forest is home to a Gruffalo trail (trail maps can be obtained from registration cost £1.50)
Acknowledgements
Thanks to the FE team at Salcey Forest for their help, and in granting permission to hold the event.
Contacts / Officials
Organiser: Peter Woods (WAOC) salcey2022@waoc.org.uk
Planner: Bob Hill (RAFO/WAOC)
Controller: Mike Edwards (RAFO)
Mapper: Dorien James (SMOC)
Photo Gallery
click/tap photos for a larger version