Near: Dersingham
Level of event: National
Type of event: Race, Juniors
Location Info
Postcode: PE35 6EH *
Lat,Lng: 52.82891,0.50615
Grid Ref: TF711253
* Postcodes are not very precise in some areas, so don't rely on them for an exact location.
The Finals for the 2019 Yvette Baker Trophy and Shield competitions for Junior orienteers will be held in Sandringham Country Park on 7th July.
The Event Programme is now available (last updated 23rd June).

In addition to the Competition courses, open colour-coded courses from White to Blue are available.
On-line entries are open UNTIL 30 JUNE, through Fabian4: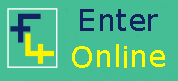 Directions / Parking
The event will be in Sandringham Country Park.   Sandringham is 8 miles north-east of King's Lynn and is signposted from the A148 Fakenham road and the A149 Hunstanton road.   Nearest Postcode is PE35 6EH.
Sandringham is on National Cycle Network route 1 and is about 8.5 miles from Kings Lynn station.
Further information on reaching Sandringham is available here.

Parking will be in a designated area for orienteers, adjacent to registration and assembly.   This includes bays for coaches.

Course Information
Colour coded courses (Yellow to Green) will be provided for the Trophy and Shield competitions.
Colour coded courses including White, Green and Blue will be available for those attending who are not competing in the junior competitions. 

Provisional Course details are as follows:
| | | |
| --- | --- | --- |
| Course | Distance (km)  | Number of controls |
| White | 1.6 | 10 |
| Yellow | 2.4 | 13 |
| Orange | 2.8 | 10 |
| Light Green | 3.9 | 12 |
| Green | 4.6 | 17 |
| Blue | 6.6 | 19 |
In addition to the colour-coded courses we hope to lay on a free orienteering micro-maze near assembly.

Entry Details
Entry for the Yvette Baker competitions will be at the club level. Qualifying clubs (or their replacements) must inform the organiser of their intention to take part in the Trophy or Shield competition. In line with the competition rules this must be before 8th June 2019, but we would appreciate as much notice as possible!
We have attempted to contact club captains of qualifying teams. If you have not received this message, then information about the entry process can be found here.

The Fabian4 entries system will be used. Start times, when allocated, will be shown on the Fabian4 website.

Entries for the Yvette Baker junior competitions must be made in advance, with changes after the closing date subject to the competition rules.

On-line pre-entry to open courses other than White is recommended. Pre-entries will close at midnight on 30th June. Entry on the day for open courses may be available depending on level of pre-entries. White course will be EOD only.
Entry fees
| | |
| --- | --- |
| Junior YBTS | £6 |
| Junior colour coded | £4 |
| Senior BO member | £8 |
| Senior non-BO member | £10 |
Registration and Start Times
EVENT TIMETABLE (Provisional)
| | |
| --- | --- |
| Registration Opens | 10:00 am |
| Non-YBTS starts open | 10:15 am |
| Registration for EOD closes | 11:30 am |
| Non YBTS courses- last start | 11:45 am |
| Non YBTS courses – courses close | 12:30 pm |
| YBTS courses starts open | 12:30 pm |
| YBTS courses last start, subject to level of entries | 14:00 TBC |
| Courses close | 15:00 TBC |
Presentation of Trophy and Shield awards will take place as soon as results are confirmed, we expect this to be around 2:30 pm.
Exact Start times will be allocated for competitors in the Trophy and Shield competitions.

Start times for other runners will be in a separate range, with last start 30 minutes before first competition start, in line with competition guidelines.

Terrain and map details
Maps will be printed on waterproof paper.   Map revised and updated to ISOM 2017 during 2018 and revised for this competition during spring 2019.  All maps will be 1:10,000 scale.

Dog restrictions
Dogs are allowed if kept under close control at all times, and on lead in the parking/assembly area.
Things to Do Around Sandringham

We are not able to offer any orienteering activity on the Saturday before this event, but there are plenty of nearby attractions, including beaches at Hunstanton, Heacham and Snettisham, and Hunstanton Sea Life Sanctuary.

Click here for a list of 20 things to do within 20 miles of Sandringham.

Competition Rules
The rules of the Yvette Baker Trophy and Shield competitions are available on the British Orienteering website as competition rule L. This document was updated in January 2019 to include the Shield competition.
Electronic Punching System
The event will use SportIdent electronic punching. Controls will not be beacon enabled and so all competitors will need to "dib" at all controls.

Contacts / Officials
Organiser: Peter Woods (WAOC) entries@waoc.org.uk
Planner: Paul Beckett (HAVOC)
Controller: Andrew Evans (DFOK)
YBTS Coordinator: Sarah Mansell (SUFFOC) YBTS@waoc.org.uk
Important Event Information
Safety and Risk: A risk assessment is carried out by the organiser in advance of each event, but participants take part at their own risk and are responsible for their own safety during the event.
Insurance: Please note that if you have participated in three orienteering events/activities and not joined an orienteering club that is a member of British Orienteering then you are not covered by our public liability insurance.
Privacy:
WAOC process entrant information on the basis of legitimate interest to produce competition results, to provide participation and results information to British Orienteering, and we retain details for a period to meet our insurance requirements. Published results may include (but not limited to) name, any club affiliation, race times and age group. Read our data protection page for further information about how we look after your personal information.
Photography:
We may sometimes publish photographs of event participants in news items or publicity. At events where we have arranged for photography we will advertise this at the event and in advance in the event details.

We aim always to obtain the permissions of parent or responsible adult before we publish any picture showing a junior participant as the main focus. Although we cannot guarantee that an event photographer will not take photographs of any given individual, we will do our best to avoid publishing images of individuals who have told us they do not wish to be photographed.

Read our data protection page
for further information about our policy on photography and use of images.